Made from a soft, antimicrobial vinyl, the EcoPro pillow cover is the revolutionary new product that replaces wasteful paper and cloth pillow cases with an easy to clean, eco-friendly alternative.
The EcoPro pillow cover does not require laundering and is easily cleaned with the products you already use to clean your treatment tables.
Simply spray with disinfectant and wipe down the surface of the EcoPro pillow cover while cleaning your treatment table and voila!...ready for your next patient!
Now you have more time to spend on things that actually help grow your business, while also saving money and conserving natural resources.
Oh, and by the way, your patients and staff will love them!
Reasons To Change to EcoPro Pillow Covers
There are so many great reasons to make the switch to the EcoPro pillow cover ranging from their overall convenience to their cool, modern look.
Here are just some of the main benefits:
Laundering cloth pillowcases is more than just a pain. It wastes your time, water, electricity and has a HUGE impact on your bottom line. Here are some of the facts if you currently use cloth pillowcases in your clinic: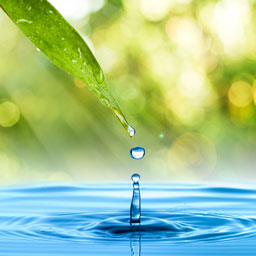 SAVE WATER:
Laundering pillow cases wastes 5200 gallons of water per therapist, annually.
SAVE ELECTRICITY:
It takes over 700 KwH of electricity per therapist, per year to launder pillowcases.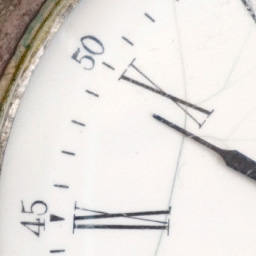 SAVE TIME:
Support staff spends 65 hours each year doing one therapists pillowcase laundry.
SAVE MONEY:
It costs well over $1000 per therapist, per year to launder pillowcases.
Using paper pillow covers doesn't just fill up the trash can really quickly.  Paper pillow covers are extremely wasteful and harmful to your bottom line. Here are some of the facts if you currently use paper pillow covers in your clinic:
SAVE MONEY:
Paper pillow covers cost over $3000 per therapist, per year.
SAVE TREES:
By eliminating Paper pillow covers, you save 2 trees per therapist, per year.
ECOPRO ANNUAL COST: $47.96
2 F/T PT's using 4 Pillow covers = $239.80/5 years (expected lifespan)
**The math:  All calculations lister are based on the premise that 2 Full time Physical Therapist's would typically each see 15 patients per day and utilize 2 pillow cases per patient visit.  This may vary by clinic and business models of course!
How To Use The EcoPro Pillow Cover:
Insert a standard size pillow and zip the cover closed.
You will notice the optional hanging loop.
You may leave the loop out, or tuck it inside based on your needs.
The pillow cover is now ready to use.
Between uses, spray and wipe both sides of the pillow cover while cleaning your treatment tables.
Allow to dry completely. That's it!
Helpful hints:
To improve airflow even more, leave the zipper closure open approximately 1-2".

For extremely kyphotic patients, try folding pillow covers in half, tilting up the head piece on your treatment table or stacking thinner pillows.

To indicate a pillow cover has been cleaned, try turning the pillow perpendicular to the table.

Use pillows with fills less than 20 oz for improved stacking and folding.
How much does your pillowcase laundry cost?
Eco friendly products for healthcare professionals